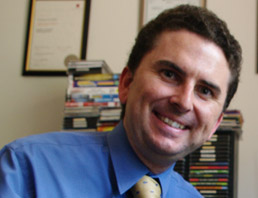 CyberGuru's Proprietor/Chief Guru, Christopher Jeffery, has been named the Young ICT Professional of the Year by the Australian Computer Society Queensland Branch.
The Australian Computer Society is the professional association for Australia's Information and Communication Technology (ICT) sector. The award recognises Chris for his initiative and leadership in promoting and serving the ICT community in Queensland.
Chris is an accomplished business and information technology professional. Fifteen years ago, at the age of 14, he commenced his own business, CyberGuru, where he provides information technology services to other businesses, professional associations and not-for-profit organisations in consulting, design, support and training.
In accepting the award Chris said, "I have strived to be an ambassador and advocate for the ICT industry by providing a professional service to those who come to me for advice…the recognition from this award will enable me to continue my aspirations in operating CyberGuru on a full-time basis next year".
Download media release (301kB PDF)