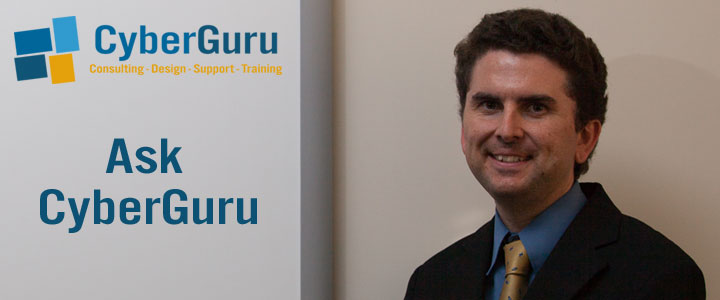 In this month's Ask CyberGuru, we are asked, "I've been advised that my domain name has been claimed and offered to purchase a domain name from someone who had advised that they have a statutory obligation to offer me the first right of registration. Should I purchase this domain name?".
Upon review of various examples we have seen of this, the email in question is reportedly from an Australian business claiming there is an application for a similar domain name using the .info domain name extension. In these cases, we have seen the business is seeking a significant amount of money for the registration purchasing such the said domain.
We have reviewed the company as well as other examples reported online, and based upon our knowledge and research, we don't recommend going ahead with this via the organisation in question to do this.
However, should you wish to purchase the domain name, we would suggest going through a suitable domain name registrar to do this. If this is something you are looking to do, we can assist and advise accordingly.
If you have a question you would like to Ask CyberGuru, please feel free to contact us.