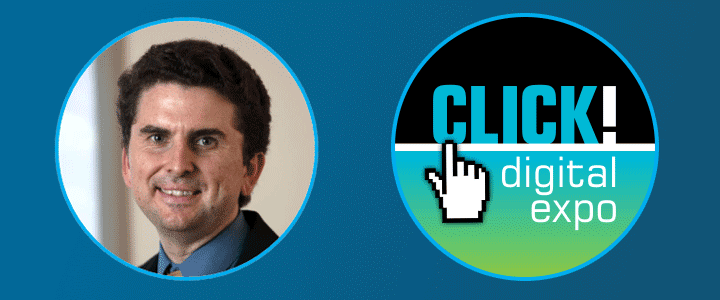 Chris Jeffery, Proprietor/Chief Guru of CyberGuru is excited to present at this year's CLICK! Digital Expo on 11 November 2016. Chris will be presenting on the main stage at 10:00am on "7 secrets to making the most of your computer system" as the first of nine sessions throughout the day.
Suitable for any knowledge level, the presentation will provide seven free or low-cost strategies to keeping your computers stable, safe and secure. Participants will also find out how to protect your most valuable asset – information.
CLICK! Digital Expo is a FREE event to help businesses across all industry sectors and not-for-profits grow and prosper in a digital world. It is being held at the Brisbane Convention & Exhibition Centre, Plaza Level on Friday 11 November 2016 commencing at 8:00am.
Mark this date in your diary and register on the CLICK! Digital Expo website. More details of Chris' session can be found on Speakers page. We look forward to catching up with you there.