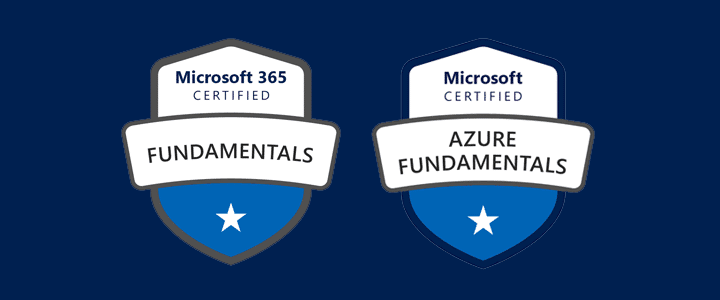 CyberGuru's Chief Guru, Chris Jeffery, recently successfully completed his Microsoft 365 and Microsoft Azure Fundamentals certifications, providing his knowledge of the options available in Microsoft 365 and the benefits of adopting cloud services, the Software as a Service (SaaS) cloud model and implementing the Microsoft 365 cloud service.
Microsoft 365 is a SaaS offering that includes Office 365, Windows 10 or Enterprise Mobility + Security. By combining the features into a single subscription, you can use all of the familiar productivity tools in Office 365, collaborate using Microsoft Teams and help increase security and compliance.
Microsoft 365 includes Windows 10 Enterprise and a complete set of security and compliance features provided as services. By bringing together Office 365, Windows as a service, and Enterprise Mobility + Security, Microsoft 365 addresses the needs of many organisations who want to maximize their adoption of the cloud for productivity, but also for enterprise-grade security and desktop operating system management.
Azure is Microsoft's ever-expanding set of cloud computing services including servers, storage, networking, software provided over the internet.
The certifications demonstrate Chris' foundational knowledge on the considerations and benefits of adopting cloud services in general and the Software as a Service (SaaS) cloud model. It also covers knowledge of available options and benefits gained by implementing Microsoft 365 cloud service offerings. The knowledge cloud services and how those services are provided with Microsoft Azure as also addressed. This requires an understanding cloud concepts, core Azure Services, Azure pricing and support, and the fundamentals of cloud security, privacy, compliance, and trust.
These certifications mark Chris' 25th successful Microsoft certification exam, having sat and prepared for exams on Microsoft technologies including Windows, Office and Office 365.
If you require assistance in deploying any of the components in Microsoft 365, including Office 365, Teams, Windows 10 or Enterprise Mobility + Security and Azure, products and technologies, please feel free to contact us.