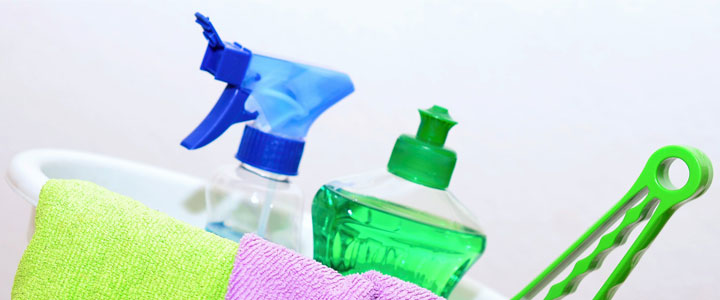 It is hard to believe we are now in September! Spring is here, and we suggest it is time to spring clean your website. We hear many organisations reflect on whether having a website is worth the effort when they aren't getting as many visitors as they would like. Our top recommendation is that you need to regularly update your website and content. If you have a blog that hasn't been updated in sometime, by posting new articles regularly, you are more likely to increase your interest in your business.
The following five tips will help you spring clean your website:
Have you recently posted any new articles onto your website or social media platforms? Search engines are often crawling over your website, determining how often you are updating to determine its relevance in their searches. As mentioned above, by regularly refreshing content, search engines will visit your website more often and result in more visitors.
Is the information on your website up-to-date? A review of your website content should take place on a regular basis. It is worthwhile to spend the time to refresh and go through all of the content on your pages to ensure it is updated. If it isn't, then it is time to archive it so it is not referred to, or mark the content as under review or maintenance.
Are the contact details you have on your social media and search directories accurate? We have seen a Google Business Page with an organisation's address or phone details, but these are not their current details. Imagine if a client tried to visit you, referred to by Google to your location, and they discovered they weren't there? They may think you are out of business!
Are all your links working? Check to make sure all of the pages go to the correct locations, especially if you are referencing external or third party websites. As many websites are undergoing refresh or review, it may be worthwhile automating the link checking process this so you don't have to keep checking if websites have changed.
Are you maintaining your content management system and plugins to protecting your website against vulnerabilities? We have a number of clients who are taking advantage of our Website Maintenance Service, who for a monthly fee, get regular maintenance on their website, including full backup, installation the latest updates to the content management including plugins and translations and testing the website. If you aren't doing it, is your website designer doing this?
If you haven't already have a website, perhaps it is time to consider a new one, or if you do, redesigning your existing one if it has been online for some time. If you are considering getting a new website or having redesign your existing website, or need some assistance in taking advantage of some of the new developments, such as adding mailing lists, integration with social media platforms, our Design computer solution can help. We can also perform the Website Maintenance Service. Please contact us today for more information.