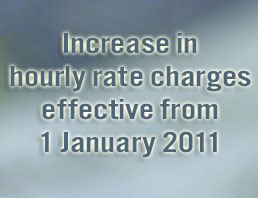 Please be advised that CyberGuru's hourly rate charges will increase to $120/hour for both online and offsite services. Despite rising costs CyberGuru has kept this increase as low as possible. This pricing will take affect from Saturday 1 January 2011.
Fixed quote work is still available upon request. A $20 call out fee for offsite solutions less than two hours in duration still applies.
All existing Annual Contracts will remain at the same price until hours are renewed, or the contract expires, whichever comes first.
Please feel free to contact us if you have any questions.