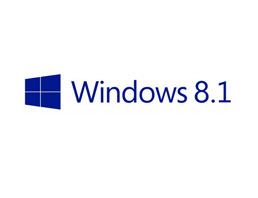 Due for release in a week's time, CyberGuru has compiled a list of questions received from our clients and our CyberGuru Blog readers about Windows 8.1 and is providing answers to these questions (to the best of our knowledge).
If you have a question you'd like us to answer, please contact us and we'll answer it for you.
What features have been added in Windows 8.1?
Microsoft announced a range of new features within Windows 8.1 that will be of immediate benefit to those currently with Windows 8 and those looking at upgrading. One of the most significant ones is the return of a "single search", from files on your computer, to applications and the internet. This feature alone sold me – especially when trying decipher between where to find a particular app, setting or file!
The Start screen has also changed for the better. New applications will not be displayed in the screen but in a separate section and be able to view apps by their name, the date they were installed, by most used or by category. You can have larger and smaller tile sizes in addition to the current sizes in Windows 8. They will enable you to do more at once, such as select multiple apps, resize, rearrange and uninstall them. You can also personalise the Lock screen to contain a slideshow of photos.
SkyDrive is now integrated into Windows 8.1 without the need for a separate app to download, which will enable you to save files directly onto the cloud. There's also a more integrated settings within the Start screen providing some of the features which were previously in the Control Panel.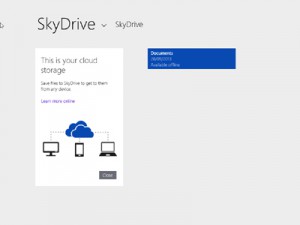 What features have been removed in Windows 8.1?
One of the most critical features removed from Windows 8.1 is the Windows 7 File Recovery (Backup) and System Image Recovery. CyberGuru is currently evaluating our suggested replacement, as for our clients and many computer users, the ability to have this Backup feature provided a "certainty" of having this already in place. File History is available to provide similar functionality.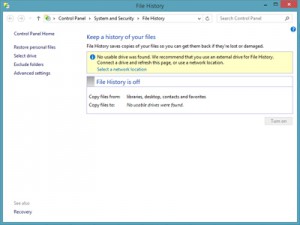 Some of the other features deprecated include the Windows Experience Index (a way to measure your computer's specifications amongst others), libraries and the Messaging App (which is understood to be replaced by Skype in the final release of Windows 8.1).
Has the Start menu returned in Windows 8.1?
Unfortunately, the Start menu hasn't returned in Windows 8.1. The button (previously located at the bottom left-hand corner of the screen). This means the alternatives which came out shortly after the release of Windows 8, including StartIsBack, Start8, ClassicShell and others may still be used to replace the Start screen.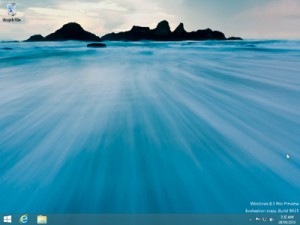 What new apps are available in Windows 8.1?
The Windows Store itself has been in Windows 8.1 and provides some new categories, including Health & Fitness and Food & Drink. There are also some new apps including Alarms, Scan, Reading List, as well as some updated apps redesigned in the Modern user interface, such as Calculator and Sound Recorder. I expected other windows accessories and system tools will continue along this path in future Windows updates.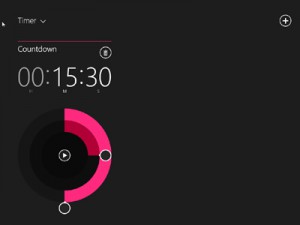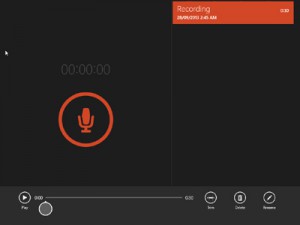 We are also happy to see some assistance for new users of Windows 8.1 through a Help & Tips app, which we understand will be providing information on how to use Windows for those not familiar with the new user interface.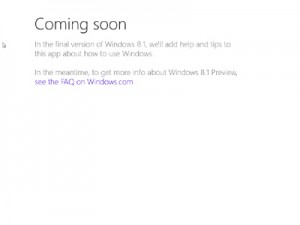 What will be the price to upgrade from Windows 8 to Windows 8.1?
Microsoft has announced that Windows 8.1 will be available for free via the Windows Store. The only cost will be your time and download allowance to download it.
When will Windows 8.1 be available?
Windows 8.1 will be available on 18 October 2013.
Do you have any screenshots available?
We have added our series of screenshots to our Windows 8.1 Screenshots page.
I have a question not answered here, will you please answer it for me?
If you have a question you'd like us to answer, please contact us and we'll do our best to answer it for you.