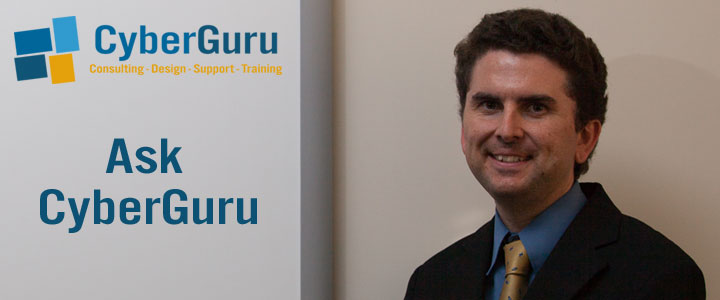 In this month's Ask CyberGuru, we are asked "Do I need to read the Office 365 Message centre emails?, I seem to get them all of the time and they have no relevance to me?".
As part of your Office 365 subscription, there are often changes, including new features, updates and products during the year. As part of this service, Microsoft send regular updates via email and through the Office 365 Message Centre. This message centre is to provide you with awareness of new features before they are introduced. You can read about these and correlate these to the roadmap, as well as how it will impact you, as well as what you can do to prepare for the change.
One of the recent emails sent referred to the new Microsoft 365 admin center becoming the common entry point for managing all your Microsoft 365 services. It makes mention that it is applicable to all clients. Depending on the feature, you may not be affected, or required to take any action but would recommend reviewing these briefly and contacting us if you have any questions or concerns.
As many of clients would be aware, we provide updates through our newsletter, blog as well during onsite or remote visits with you. We are always happy to be your reference point for new Office 365 features, however, Microsoft share these with you so that you can prepare for these if required. If you have too many emails, you can choose to set a rule to move these to a folder for later reference or unsubscribe altogether.
If you have a question you would like to ask CyberGuru, please contact us.