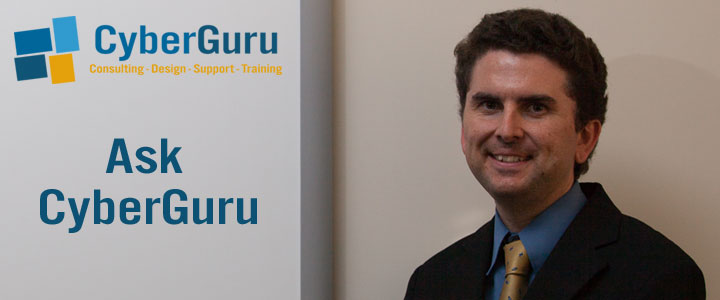 In this month's Ask CyberGuru, we are asked, "I am running Windows 7 and I have received a notification that Microsoft is ending updates and technical support for it. Is this legitimate and do I need to do this?".
Yes, this is a legitimate notification which has been delivered as part of Windows Update recently. The message would look similar to this: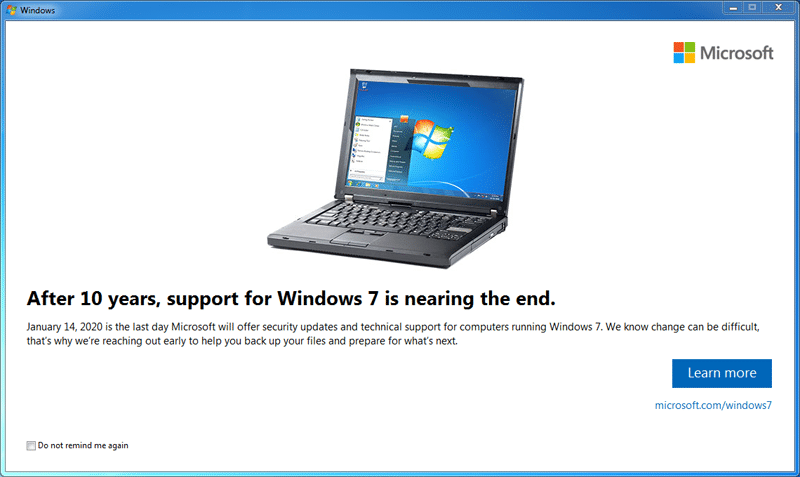 As noted in the support notification, after 10 years of service, Microsoft will no longer offer security updates for computers running Windows 7 from 14 January 2020. As part of Microsoft's Support Lifecycle, only its Windows 8.1 and Windows 10 operating systems will be supported from this date. Any computers running Windows 7 after this date will pose a significant security risk.
Given Windows 7 is used in a significant number of computers today, Microsoft is providing early notification to users to ensure that appropriate measures are undertaken to upgrade to a later operating system. Windows 10 has been on the market for almost four years and become an increasingly secure and stable operating system, making it the ideal replacement for Windows 7.
It is strongly recommended that you upgrade as soon as possible to ensure you are provided with the necessary security updates and technical support from Microsoft as required.
Depending on the age and type of computer, you may be able to upgrade to Windows 10 successfully without issues. If the computer is three or less years old, it is likely it will be able to be updated to Windows 10. Some older or custom-build computers, however, may need to be upgraded or replaced.
Unfortunately, the free upgrade offer which was available when Windows 10 was introduced is no longer available, with Windows 10 Upgrade media costing between $225 to $339 depending on the edition.
CyberGuru can assist through our Consulting solution by reviewing your computer equipment to provide the best advice for your needs, as well as providing any necessary training and support to assist you and your organisation make the change.
For more details, please see this Microsoft Support article (link opens in new window) or feel free to contact us with any questions you may have.