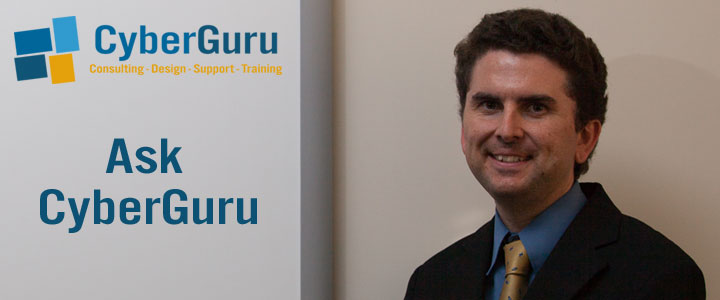 In this month's Ask CyberGuru, we are asked, "I am running older hardware in my organisation, will this pose a security risk?".
Most tech users will appreciate that manufacturers are constantly improving and upgrading their products as they continue to innovate and evolve. This is true of all hardware devices, be they smart phones, tablets, PCs or laptops to name a few.
Using older hardware devices can be a security risk if the products are not updated over time, particularly the software, as manufacturers stop providing technical support at a given period of time. For example, devices designed for or still running on Windows 7 now present as a security risk as they are no longer supported and security risks are no longer patched.
In addition, older hardware devices usually runs much slower than newer hardware, thereby decreasing the efficiency and productivity of staff, especially if there are problems and issues caused by compatibility or system errors. In some cases, devices can be upgraded to better support new software but we recommend consulting a professional before undertaking an upgrade to determine the best solution to meet your requirements.
Unfortunately, due to the growing market for technology and particularly consumables, there is often a planned "planned obsolescence" – a date in time determined by the hardware manufacturer as to how long is to be supported or maintained, which is different to its actual lifespan.
In addition, when operating systems which are no longer supported such as Windows 7 and 8 are in use, manufacturers stop supporting their products which can cause security and stability issues, which can cause significant interruption or downtime when this occurs.
We recommend developing a hardware refresh cycle for all our devices so you know when it was purchased and that you know how long to expect to use this before it is replaced.
If you need a hand to refresh your devices and bring it up-to-date so you can be more productive and efficient, please contact us.