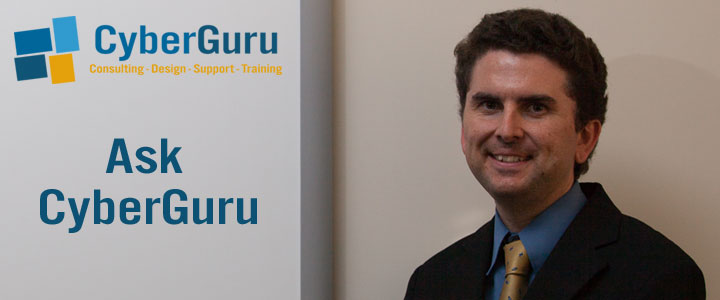 In the next instalment of Ask CyberGuru, we are asked, "I have recently purchased a new tablet with Windows 8.1 preinstalled. I need to receive email for my work through a POP email account. However, the Mail app doesn't allow me to connect to this email address. Why?".
Unfortunately, the Mail app in Windows 8.1 doesn't support POP email accounts. The best solution you wish to use this App is to configure your email account as an IMAP account instead. As mentioned in a recent CyberGuru Blog article, IMAP improves on POP as it allows emails to remain on the server and can enable you to manage your email on multiple devices. However, not all POP accounts can connect using IMAP. You will need to confirm with your work whether they support IMAP for their email addresses and use the settings they provide for this.
Alternatively, you could use Microsoft Outlook to connect to the email address using POP account. You can also download and install Windows Live Mail to access your mail. Windows Live Mail is free of charge as part of Windows Live Essentials. Whilst it was designed for Windows 7, it will still operate on Windows 8.1. You may also find another app on the Windows Store that may support POP accounts.
If we can be of any assistance in configuring or setting up an appropriate program on your computer, please let us know.