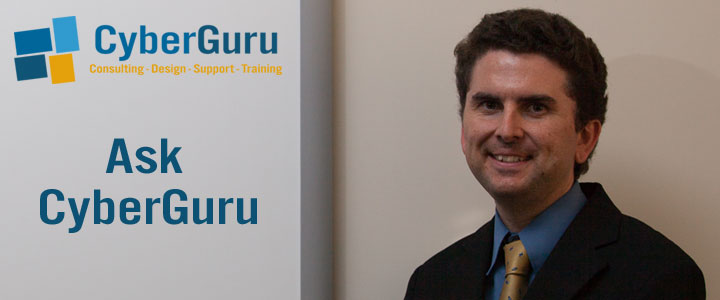 CyberGuru has recently received some enquiries regarding what domain name a business should use. For example, should a bookkeeping company called Acme use domain name acme.com.au or acmebookkeeping.com.au?
In terms how important the word is (in this case bookkeeping), if your business is predominately a bookkeeping company, then having www.acmebookkeeping.com.au is useful to search engines such as Google as it would likely index you more accurately (through the word "bookkeeping" being added).
However, you may also wish to purchase www.acme.com.au as this is easier to manually type from say a business card or brochure, or your business was to expand from just computers in the future. These domain names could be linked in that if you were to have both, you could redirect one of them to the other.
If you have any questions or to register a domain name, please contact us today.