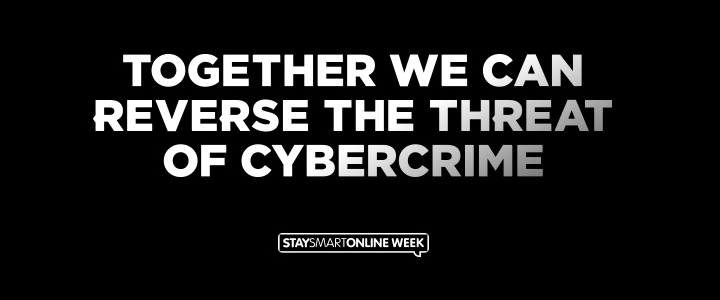 CyberGuru is once again a proud partner of Stay Smart Online Week from 8-14 October 2018. This year's campaign is Reverse the Threat, which is designed to "mobilise a movement against cybercrime with our partners and the wider community."
Each year, Stay Smart Online hosts an awareness week to empower people, business and the community to protect themselves when online. Similarly, at CyberGuru, we seek to empower and enable our clients to be more self-sufficient in maintaining their computers as well as helping people be safe online.
According to the 2017 Norton Cyber Security Insights Report Global Results, one in four Australians were hit by cybercrime last year. As part of Stay Smart Online, we seek to bring together the Australian public, business and government to reverse the threat of cybercrime.
Here's four tips on how to do this:
Carefully check email messages that you receive before clicking or taking action. If you receive an email or text message that you are not expecting, call the company that supposedly sent it (using their official website or phone book, or listed details from a separate document).
Don't use public wi-fi connections, use a VPN or private network instead. Public wi-fi connections at airport lounges, libraries and coffee shops are not as safe as you may think. Cybercriminals may be able to see the information being sent between your phone and the Wi-Fi hotspot.
Install new updates regularly. Smart phones, computers and apps require updates to add new features, resolve bugs and fix security holes. Install updates as they arrive or set them to automatically update.
Create strong passwords that are different on all of your accounts. You may use a phrase or series of words that are easy to remember but hard to guess. You may use a password manager or implement multi-factor authentication to help protect you further.
For more information about protecting yourself and for more tips and advice, please see the Stay Smart Online website.
We encourage you to sign up to the CyberGuru Newsletter, as well as to sign up for the Alert Service.