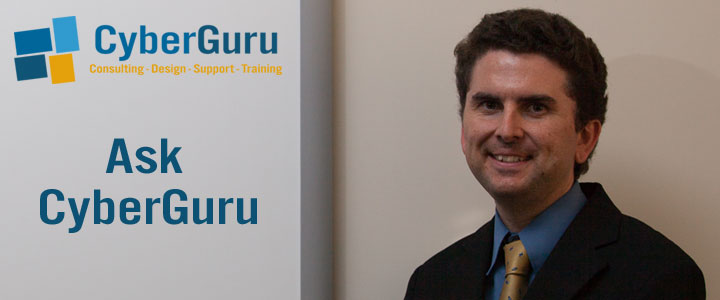 In this month's instalment of Ask CyberGuru, we answer the question, "What happens if I forget to renew my domain name registration?".
When you buy an Australian domain name (such as .com.au, .org.au, and net.au) you own the use of that domain for the term of the registration (usually two years).
If you forget to renew your domain registration and it expires there is a 30 day grace period, during which time you can renew your domain by paying the renewal fee. During this time the domain is removed from the internet and cannot be updated. Regardless of when the domain name is renewed, the new expiry date is automatically set to 2 years from the previous expiry date.
If you fail to renew your registration during the grace period it becomes a "dropped domain" and can be bought instantly by an interested party. There are many websites and third parties which monitor dropped domains, looking for interesting domain names to buy and on-sell to new companies or re-sell to the old owner for what can be a large profit. If your domain name is scooped up by one of these companies it can be a long and expensive process to buy it back.
If you have an international domain name (such as .com, .org, .net or .biz) there is an additional redemption period after the grace period before it becomes a dropped domain, but the price of renewal goes up significantly.
The easiest way to ensure this doesn't happen is to renew your domain registration as soon as you receive your first renewal reminder email. If you have your domain name hosted with CyberGuru we provide several reminder emails to our clients to ensure they don't forget.
If you would like to buy or renew a domain name with CyberGuru, please contact us today or visit our Domain names page to review pricing and make a purchase.