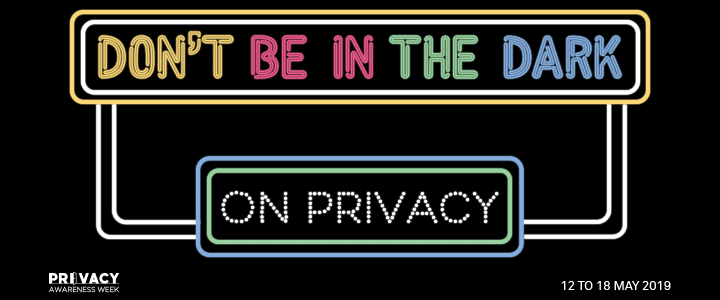 As part of our commitment to protecting your privacy, CyberGuru is proud to announce its support of Privacy Awareness Week in 2019. Running 12-18 May, this year's theme is "Don't be in the Dark on Privacy", with an emphasis on what businesses and individuals can do to maintain privacy.
For businesses, privacy protection is vital to building and maintaining clients' trust in our management of their personal information. Privacy should be integrated into all projects that involve personal information so that risks are identified and addressed as soon as possible. Privacy is about transparency – it's about being upfront about personal information handling practices so that individuals can make informed decisions and won't be surprised about how their personal information is used.
For example, some of the practices we have taken at CyberGuru to protect privacy include:
Undertaking a Privacy Impact Assessment as part of our obligations under the Notifiable Data Breach Scheme.
Displaying our privacy policy online, which informs you how we handle your personal information, including collecting only required information necessary to provide our products and services to you and not sharing your information with third-parties unless consent is provided.
Ensuring our website and email communications are secure and protected using HTTPS, SSL and encryption technologies.
Individuals need to take responsibility for protecting their privacy. Some companies do not take reasonable steps to protect privacy, exemplified by Facebook's myriad of privacy scandals in the past year.
This year, Privacy Awareness Week has identified the following five priorities to assist individuals in protecting their privacy:
If you are notified of a data breach act quickly to reduce the risk of harm
Protect yourself online and safeguard your passwords
Check your credit report for free once a year
Sharing your health information is your choice
Be aware of what data you share
For further information and resources on these priorities, please visit the Privacy Awareness Week website (link opens in new window). If you would like assistance in implementing any privacy practices, please contact us today.