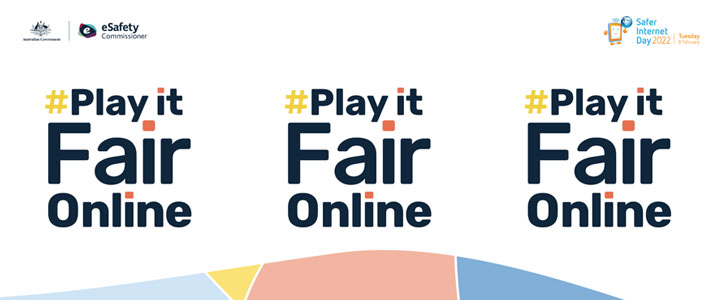 8 February 2022 is Safer Internet Day, a global campaign raising awareness about online safety for people of all ages and is celebrated in 170 countries, dedicated to creating a safer online world for everyone.
Staying safe online is one of the most important challenges of our time. Building digital skills and developing positive online behaviours are essential for people of all ages.
With so much of our time spent online, it has never been more important to promote the safe use of technology, build digital skills and help all Australians have safer, more positive experiences online.
CyberGuru is supporting the work of the eSafety Commissioner on Safer Internet Day 2022 to show the world that online abuse and harmful content have no place in our society.
Please join us in helping to raise online safety awareness at home, school, work and in the community.
Through simple actions like being safe, respectful and kind – we can all #PlayitFairOnline.
For more information, please visit the Safer Internet Day 2022's website (link opens in new window) to sign up and learn more.