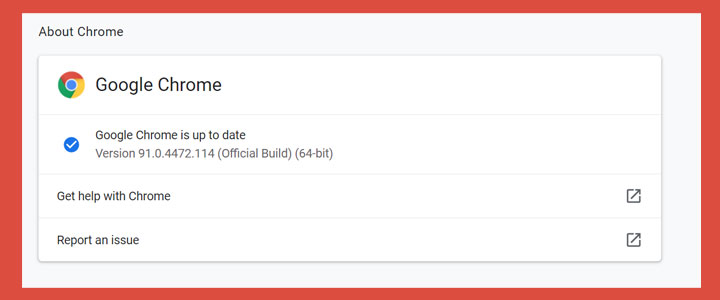 Google has released critical security updates for all Google Chrome users on Windows, Mac and Linux desktops and laptops.
These security updates to address two security vulnerabilities on 17 June 2021. If these updates are not applied then hackers could exploit the vulnerabilities to gain access to your device.
CyberGuru's managed services clients will receive this security update as part of their subscription, as part of our proactive measures and ensure and maintain their cyber security posture. However, we recommend you check you are up to date and also restart your computer to ensure this update.
Please check which version of Google Chrome you are using by going to Settings and clicking on About Chrome. If your browser version on Windows, Mac and Linux is listed as 91.0.4472.114 or above you are safe.
If you would like to review more details of the security updates applied, please visit the Google Blog (link opens in new window) for further information.