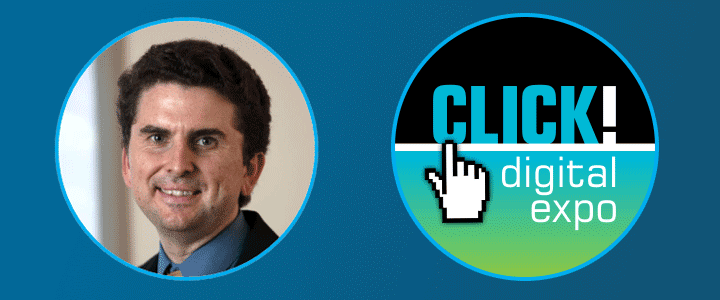 It's less than a fortnight until the CLICK! Digital Expo, and we are busy preparing our Main stage presentation, "7 secrets to making the most of your computer system". In this presentation, we will uncover seven free or low-cost strategies to keeping your computers stable, safe and secure. Also find out how to protect your most valuable asset – information.
To whet your appetite, we are announcing the first of our secrets in this week, Backups.
If your computer died tomorrow how would your business cope? Decide what you need to backup. Start by asking, "What can I afford to lose?"
Have at least three backups of important data, including documents and photos.
Check and test your backups – can you restore off them?
Have a secure off-site backup.
Remember to backup your website and your server as well.
Consolidate your data to minimise the number of folders you need to backup.
Ensure any data storage you buy is scalable – is there room within your server to add new disks?
Physically destroy old media before disposing of it to ensure their contents cannot be accessed by the unauthorised.
CLICK! Digital Expo is on Friday 11 November at the Brisbane Convention and Exhibition Centre from 8:00am-5:00pm. If you haven't already done so, we strongly recommend you register on the CLICK! Digital Expo website (link opens in new window) and attend our session at 10:00am-10:30am. It's free, and by doing so you can not only learn more about a range of technology topics, you can win prizes including a $1250 cash prize for a small business or $750 for a not-for-profit organisation.
If we can assist in any way, please contact us.