Last Monday 3 July, CyberGuru sponsored the Brisbane North Chamber of Commerce's Night Owls event, where CyberGuru's Chief Guru, Chris Jeffery, presented on "What every business needs to know about IT". It was attended by over 50 people, including a range of small businesses and not-for-profit organisations in the local area.
Chris provided an overview of the areas every business needs to consider: backup solutions, the cloud, internet security and how the new data breach notification laws affect small to medium-sized businesses. He also talked about what you can do to protect yourself and your information from an ICT perspective and outline some of the funding opportunities available to assist small businesses develop their digital capacity.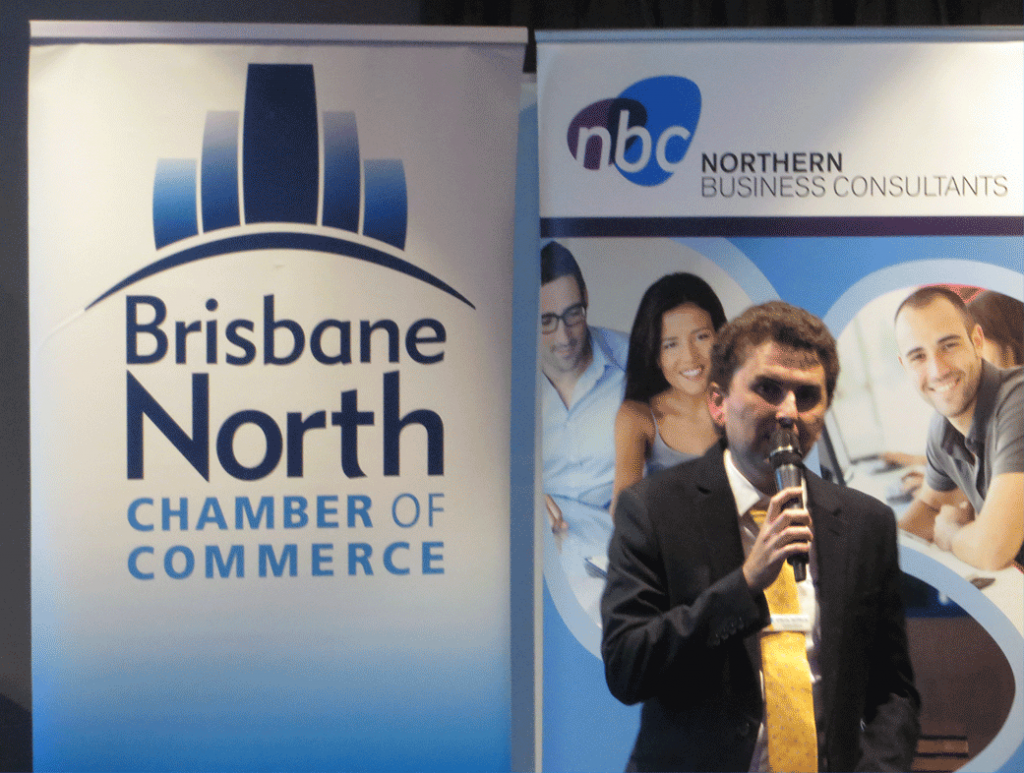 We thank everyone who attended our presentation, especially to some of our clients who came along!
If you have any questions or would like further information on the topics covered, please feel free to contact us or complete this form.
Feedback from the presentation:
"Great presentation by Chief Guru Chris .. practical tips and advice." – Colleen Hills
"Good event and very interesting presentation." – Howard J
"Great Meetup." – Susan Green
"Thanks to Chris from CyberGuru for some great IT tips for small business." – Mark Cusack
"An extremely beneficial and informative presentation." – Fiona Davies