On 6 July 1997, Chris Jeffery developed his first website for his computer repair and website design business which was then known as "Christopher Jeffery – Computer Guru*". Looking forward 20 years, it's time to reflect and celebrate how far we have come.
Chris' story began a few years earlier, in 1994, when a computer technician for visited to repair the family computer. The technician was not willing to advise on the resolution of the issue or provide any service. The experience on that day resulted in a vision of CyberGuru.
CyberGuru, since its very beginnings, has been to enable, empower and educate its clients with ICT knowledge and skills to improve their own ability to be self-sufficient on the use of computers.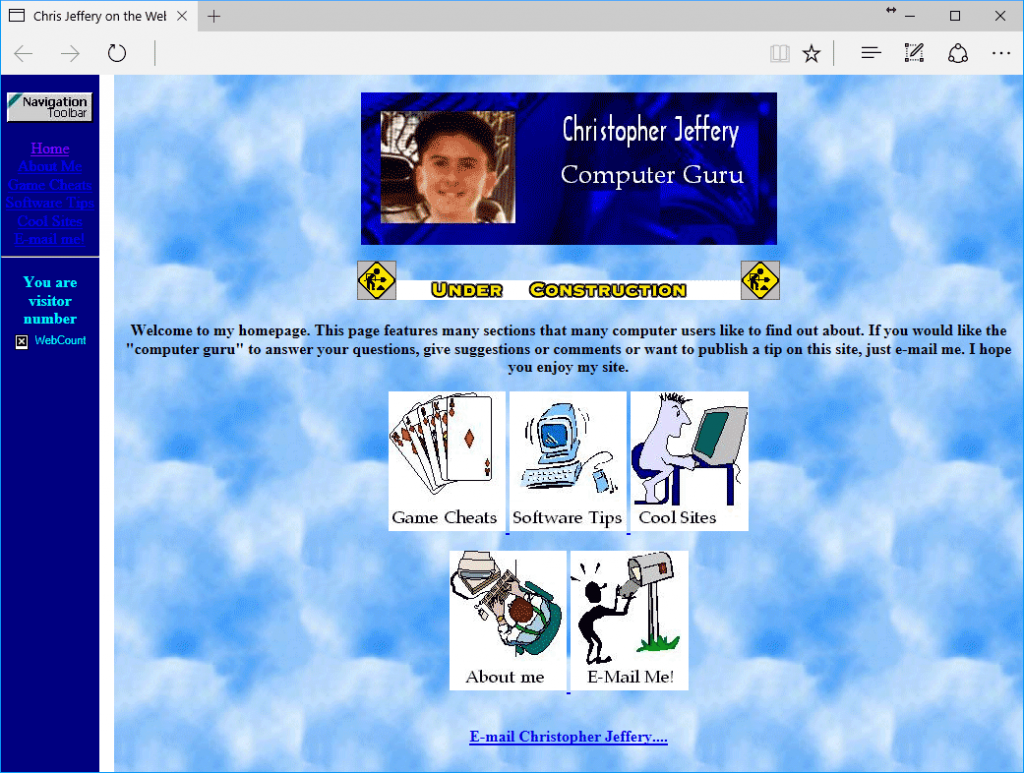 We have seen many developments and changes, perhaps none more so than the advancement of technology itself, whether through performance, size and proliferation of technology in the offices, homes and schools.
The ICT and digital sector, much like the technology itself, is evolving and revolving. From simply computers, the industry has grown significantly and continue to adopt to changing market conditions. We have seen the birth of Google (which was launched a year after us!), social media, cloud, the internet of things, amongst others.
We wish to thank the support of all our clients, prospective clients, family and friends who have recommended, assisted and stood by us through the many years.
* Due to the discovery of another business established at the time known as Computer Guru, the name was promptly changed to CyberGuru, which has been our name since that time.