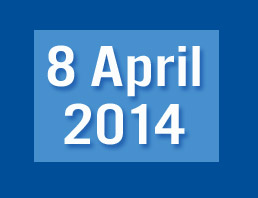 As noted in a CyberGuru Blog post earlier this year, Microsoft is ending support for Windows XP and Office 2003 on 8 April 2014. This is 150 days away, and it is necessary to start taking action to upgrade to later versions to remain supported by Microsoft!
Without Microsoft no longer providing Windows XP and Office 2003, you may find that you are unable to get the required assistance, including new security updates, non-security hotfixes and other support and updates from Microsoft.
As noted by Microsoft (link opens in new window), running this software after this date may expose you to potential security risks and the inability to access support from other hardware and software vendors.
CyberGuru is ready and able to help small businesses, not-for-profit organisations and individuals upgrade to the latest versions of Windows (7 and 8) and Office through our computer solutions.
Our Consulting solution can help you determine your needs and whether your existing computers will support Windows 7 or Windows 8 and arrange the necessary purchases, then though our Support solution set up and configure the upgraded hardware and software and skills, and we also provide Training.
Proprietor/Chief Guru of CyberGuru, Chris Jeffery, holds Microsoft certifications in both Windows 7 and Windows 8 and is able to assist you and your organisation in this transition to help you effectively move to the new operating system and office applications suite.
Why not contact CyberGuru today to arrange an appointment to discuss your needs and get ready to make the switch?