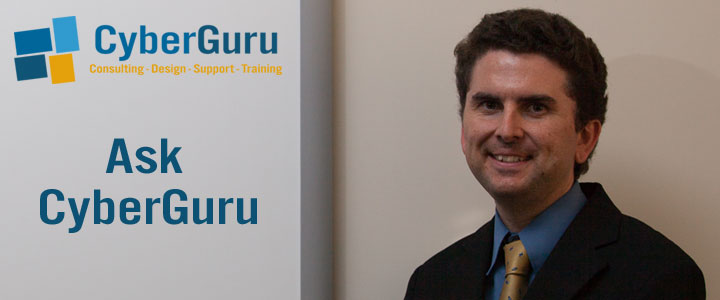 In this month's instalment of Ask CyberGuru, we are asked, "I am currently running Windows 7 and Office 2010 on my home office computer. I am looking to take advantage of the free Windows 10 Upgrade when it comes out. Do I need to upgrade my Office version at the same time?"
It is not necessary to upgrade Microsoft Office at the same time as you upgrade to Windows 10. Whilst an official announcement hasn't been given, we would recommend that you review the Microsoft Support Lifecycle (link opens in new window) to check if you are running a current version of Office that will continue to be supported by Microsoft. If you are running 2007 or 2010, it may be time to look at upgrading to 2013 or 2016 (or Office 365).
If you are not concerned so much by support than compatibility, my understanding is Office 2010 will continue to operate in the way it does now if you upgraded to Windows 10. However, if you were to subscribe to an Office 365 plan, it will likely include the current and most up-to-date version of Microsoft Office.
If we can assist in any way to upgrading you and or your organisation to Windows 10 or Office 365, please contact us.