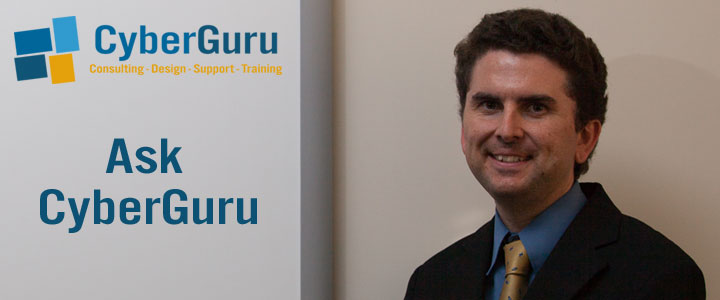 In this month's Ask CyberGuru, we are asked, "I have received an email advising me that Google is closing down on 2 April, is this true?".
We have had a number of clients and family members check in with us regarding the closure of Google. It is in fact Google+ which is closing down, not the Google search engine. Google+, sometimes written as Google Plus or G+. Google+ was developed by Google to be a social media platform, as their attempt to compete with Facebook. Unfortunately, it hasn't been overly successful and some major security issues have recently been identified, resulting in Google's decision to close down the platform.
Google have announced that Google+ is closing down on 2 April as noted on the email you may have received. It is our understanding all Google+ account holders and managers have been advised by email regarding what the steps to take. Affected services include Google+ Circles, Community and Stream, but not Google My Business or any other Google services.
If you do not use Google+, then it is safe to ignore this message and you don't need to take any action. However, if you have posted content, such photos on Google+, then you should follow the links to download your content as the article suggests. You do have the option to download your data prior to the transition, which can be exported to either your computer or another service. If you are unsure of whether you need any material currently stored on Google+, then we recommend that you download and save anyway, in case you do find anything valuable stored in there.
If we can be of assistance or you have a question you would like to ask CyberGuru, please contact us.