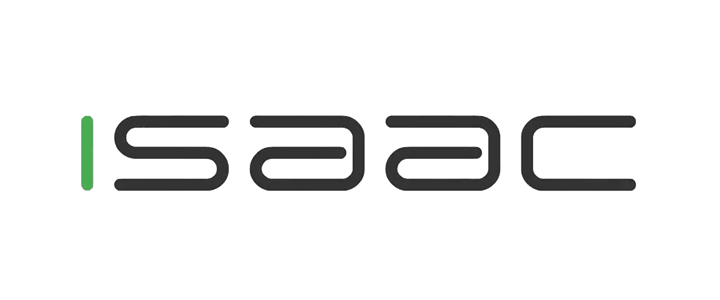 CyberGuru are proud Australian partners of ISAAC Intelligence.
ISAAC create Digital Workplaces that manage everything from processes to people. The Oxygen application suite for Office 365 and SharePoint online is an intuitive, secure and scalable way to easily modernise the way you manage information, from where it is stored to how it is stored. Their approach is simple; human-centric applications, customised to suit your business, workflows and processes.
Oxygen is today's Digital Workplace, built into the Microsoft Office 365 cloud, providing a cost-effective, scalable and secure environment to manage, share and collaborate from.
As 2018 begins, it is set to be the year of 'Digital Transformation' – a year where the integration of cost-effective and scalable technology further meshes with the SME sector. Never has the opportunity to benefit from innovative technology been so prevalent.
CyberGuru is very excited to announce our partnership with ISAAC, a global technology company who, using the Microsoft Office 365 cloud, create cost-effective, customisable and entirely scalable applications that grow and adapt as your business does.
As an existing Office 365 user, you are in the enviable position of being able to take advantage of this tech immediately. Each application is developed to suit your business, and the entire range has been designed specifically to cater for smaller, more innovative businesses, rather than today's burgeoning enterprises.
As a high-level summary of the core Oxygen application suite from ISAAC – you can start out small and the apps will grow as you need them, enabling you to manage everything from processes to people, automating key tasks to simplify the flow and discovery of information throughout your business.
The fully customisable Oxygen app range consists of:
Intranet
CRM*
Extranet
HR
HelpDesk
Intelligent Document Management
CRM-Wealth Management & CRM-Corporate Finance also available
Why is ISAAC different?
Uses Microsoft Office 365 as its base no need for expensive software
Each app, including CRM, is flexible in design and fit into your specific work flows
Low capital outlay to build a platform
Pricing is much more cost effective that standard brands
Technology upgrades free via Microsoft Office 365
Able to design different and specific platforms, such as Finance and Human Resources.
CyberGuru offers a free 10-user edition of ISAAC Oxygen CRM, which allows organisations to carefully and consistently manage contacts, companies, customers, opportunities or cases (you choose!), leads or tasks. For more details, please visit this page.
If you are interested to discuss this further, please contact us and we will be in touch with you to discuss how these may improve your organisation.
We hope you have a successful and prosperous year.