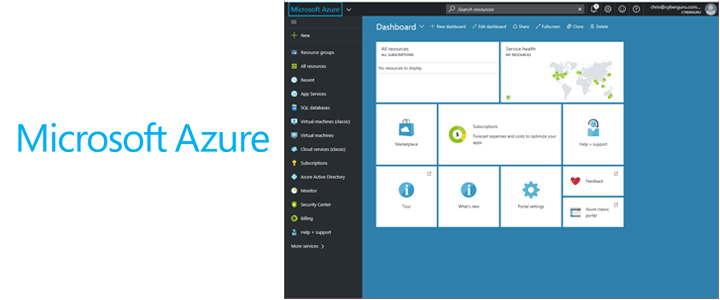 In the past week, Microsoft have announced that they are providing USD$5,000 in credits per year for Microsoft Azure available to eligible not-for-profit organisations.
According to the Microsoft Azure website (link opens in new window), "Azure offers an integrated suite of cloud services – analytics, computing, web and mobile apps, networking, storage, and more – to empower your nonprofit organization to achieve more – more insight, more efficiency and more impact. Azure delivers deeper insights to enhance decision making, supports a broad selection of operating systems, and provides industry-leading security. It also integrates seamlessly with your existing IT infrastructure and scales as your nonprofit grows – giving you the ability to harness the power of Microsoft's data centers for a wide range of capabilities and scenarios."
The credits can be used in any of the portfolio of Azure services including but not limited to the following:
Web and mobile apps
Business apps
Microservice apps
Development and testing
Big data and analytics
Internet of Things
Backup, recovery and archive
High performance computing
Digital media
If you are looking to move some of your business online, then the ability to use this credit to host your website content, test out the Internet of Things or host digital media, then this is a great opportunity.
If you are already a qualified not-for-profit for Office 365, then you are already approved. If you are not, it is a simple process to do so and CyberGuru can assist with this.
CyberGuru is a Microsoft Partner and can help not-for-profit organisations as well as small businesses transition to Azure and Office 365. If you are looking at implement these in your business, CyberGuru can assist you doing so through our consulting, support and training solutions. Contact us today for more information.