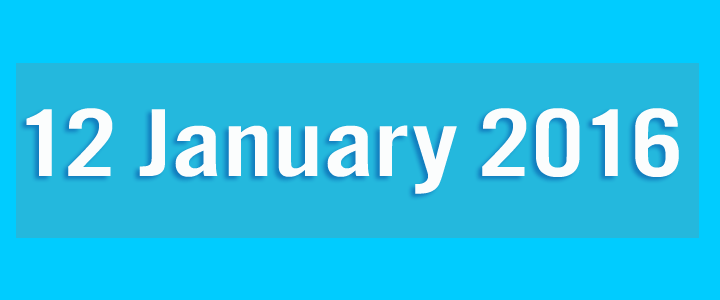 Are you running Windows 8? In order to continue to receive security updates, you will need to update to Windows 8.1 to remain supported by Microsoft on 12 January 2016.
If you have a computer running Windows 8, and have not yet updated to Windows 8.1, it is important to do so in order to continue to receive security updates. In a similar way to Windows 7 required Service Pack 1 to be continue to be maintained, Microsoft has confirmed that you need to upgrade to Windows 8.1 by 12 January 2016 in order to remain supported.
Windows 8 is historically one of the least favourable operating systems, introduced at a time when Microsoft thought everyone had touch devices. The most significant change that Microsoft introduced however was the Start screen, replacing the Start menu.
Windows 8.1 provided a range of enhancements and features including the reintroduction of the Start button (but not the Start menu), as well as improved Windows Store. It also provided better ways to navigate with easier access to your programs, as well as allowing more methods to use the keyboard and mouse. There are some other changes worth noting, such as the removal of Windows Backup and which was replaced with File History.
The update can be downloaded from the Windows Store provided you have all of the prerequisite updates, however we recommend in the case of production machines a full backup is taken beforehand and to review that all of your programs remain working afterwards.
Once your computer has been updated, you can then also avail yourself to the Windows 10 upgrade if you choose to do so. Microsoft will continue to support Windows 8.1 through Mainstream Support until 9 January 2018 and Extended Support until 10 January 2023, so you don't need to go there yet!
For more information, please visit the Windows Products Support Lifecycle FAQ (link opens in new window) and the What's new in Windows 8.1 Update and Windows RT 8.1 Update? (link opens in new window).
CyberGuru can assist organisations upgrade to Windows 8.1. If you need any help, please contact us today to arrange an appointment.