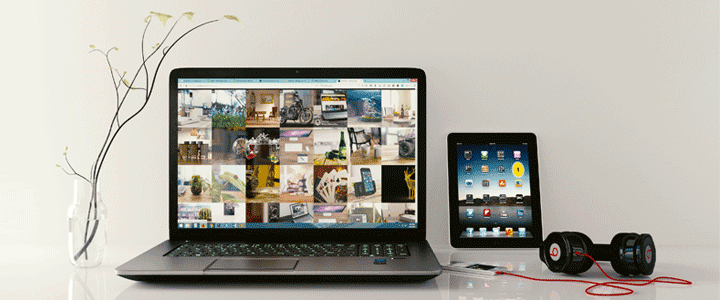 We have recently assisted several clients with the purchase of new portable devices. What are portable devices? It is a broad category consisting of laptops, notebooks, ultrabooks, two-in-one devices and tablets. Whilst these devices vary in specifications, there are some also some other important aspects to look for in portable devices that you should consider before purchasing.
Here's a few suggestions of what to look for:
Screen size: The screen sizes of portable devices can vary from 7 inches on small tablets through to 15.9 inches or even larger on some gaming laptops! We suggest looking at something at least 10 inches. They are easier to read on. You'll thank us later!
Weight: One of the difficulties with laptops is the weight, which may them difficult to carry for long periods. "Weighing" up your need for a large screen versus having a lighter device is important aspect to consider.
Battery life: Depending on your purpose for the computer, you may need to consider battery life. If for your work you are travelling around without power, then you'll need one that can last a long time without charging – again, screen size has a part to play in this.
Touch capability: If you are looking for a tablet, then most certainly it will be touch-based. However, many portable devices are still not designed for touch (except for Microsoft Surface, HP Spectre and selected other devices).
Connections: If you are going to use the computer for presentations, you may want to consider how many display connections you will need and what type are available (such as VGA or HDMI)? Also, some ultrabooks don't have network ports – requiring you to use WiFi. Speaking of which, check whether the dual band WiFi is possible – supporting both 2.4GHz and 5GHz networks.
Operating systems and software: We recommend Windows 10 Professional for business computers. You should also look at Microsoft Office as a must have application and an Internet Security product, such as Norton Security Premium to protect you from viruses and malware.
Extended warranty: You may wish to consider an extended warranty to ensure your computer is supported by your manufacturer should a fault arise. Whilst the Australian Consumer Law protects against faulty workmanship and allows for "reasonable life" it may time for the supplier to source the required parts and perform the necessary repairs or you may be given a refurbished model instead.
We strongly suggest before purchasing a device that you shop around at various retail stores to become comfortable with it. Unlike a desktop computer which will sit on a desk or floor, a portable device is more "personal" and often stays with you. Even if you don't buy it at the store, so take the time to look around and see what is available before you buy.
Through CyberGuru's Consulting solution, we can help you ensure you are getting the best product that suits your needs. Contact us today for more information.