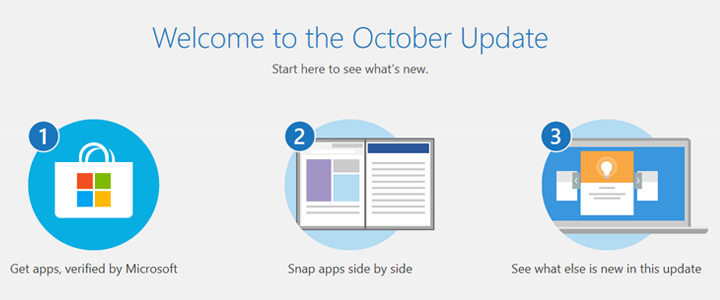 The latest Windows 10 feature update, known as the October 2018 Update (version 1809) has comes with new features. From our exploration, we have found three that will be of interest, namely the Your Phone app, Snip & Sketch app and the Cloud clipboard.
The new "Your Phone" app is a useful addition to Windows 10, replacing the previous Phone Companion app. Currently, the Your Phone app works predominately on Android phones. In particular, it enables you to access the contents of your phone (namely recent photos) and view and send text messages on your Windows computer. In order for you to access phone and access the photos, you need to access your phone over WiFi. New features have been promised as well as adding these features into iPhone, however this is an interesting start and we hope it is added to over time.
Another new feature is the "Snip and & Sketch" app, providing improvements over the former Snipping Tool in earlier versions of Windows. Snip & Sketch allows for the ability to capture screenshots using the Windows + Shift + S keyboard hotkey, then mark up and share these images. It doesn't yet have all of the features like selecting the type of snip (although you can crop, and only selective timings are included, but will again, become more useful over time. The existing Snipping Tool will be removed in a later Windows edition.
One long-awaited feature is the Cloud Clipboard. This isn't set up by default but allows you to copy contents from one device and paste into other. It hasn't been fully tested by us yet, but we understand that it will enable you to work alongside other recent features introduced into the earlier Windows 10 April 2018 Update, such as Timeline, in order for you to share content between devices.
When the Windows 10 October 2018 Update was first released, Microsoft became aware of some issues. The rollout of this update was then put on hold until these issues were resolved. The Windows 10 October 2018 Update was re-released on 13 November to Windows Update and will be installed onto your computer through the usual Windows Update process. However, you may decide to elect to update now by checking for updates, or wait for it to install automatically, or choose to defer the update until you are ready to do so.
Some of the features removed or planned for replacement in the Windows October 2018 Update have been documented on the Microsoft Docs website (link opens in new window).
If you need a hand with taking advantage of the new features, performing or would like assistance in upgrading to the latest version, please contact us.