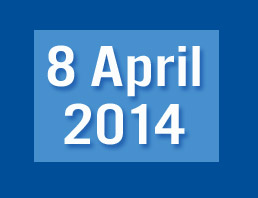 It is less than a year to go until support is discontinued for Windows XP. Microsoft Windows XP was launched over ten years ago and relied upon by many as a stable and reliable operating system. There have been few Microsoft products ever so successful as Windows XP, and Microsoft have sought to ensure the product has been continually updated even following the release of newer products including Windows Vista, Windows 7 and now Windows 8.
Microsoft determines lifecycles for each of its products, which commences when a particular product is released and ends when it is no longer supported or sold. In accordance with its lifecycle, Windows XP's date for end of extended support is on 8 April 2014. From this date, Microsoft will no longer be supporting the operating system.
Whilst you will be able to continue to use the product as you have been previously, on 8 April 2014, Microsoft will no longer provided any automatic fixes, updates, or online technical assistance for this product. This is a security and potentially operational risk for both businesses and individuals as issues arising from the operating system may not be able to be addressed in the same way as available through Microsoft currently. CyberGuru will continue to provide our solutions (particularly support and train) Windows XP on a best efforts basis.
However, we would suggest if you haven't already done so, it is highly suggested you ensure that you have the latest updates, including Windows XP Service Pack 3.
CyberGuru can assist with ensuring your computer's operating system and applications are updated through our Support solution, and when you are ready to upgrade to the latest operating system, provide you with the necessary Consulting and Training solutions to keep you updated.
For those interested, the end dates of extended support for Windows Vista is 11 April 2017 and Windows 7 is 14 January 2020!
For further information on the Windows lifecycle, please refer to the Microsoft Lifecycle fact sheet (link opens in new window) and the Microsoft Windows for Your Business Blog (link opens in new window).